Property for sale Miami Beach Florida FL
Would you like to experience a true connection with Miami Beach? Imagine walking through an elegant living room, with high, wood-beamed ceilings and glancing over at the fireplace as you make your way to the formal dining room. Next, you enter the Chef's kitchen to grab a cup of tea before stepping out onto a sun-drenched patio where you'll be greeted with the sight of a beautiful courtyard, custom tiled pool, endearing fountain and covered loggia. If this sounds like an ideal home for you, then come visit!
This home is truly unique - you won't find anything else like it. The bright and inviting master suite leads to a master bathroom that rivals a five-star spa. You'll feel a sense of tranquility and contentment knowing that you're enjoying every moment in this perfect space that you truly deserve.
Catena & Castro Real Estate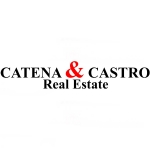 mariomartins@catenaecastro.com.br, catenaecastro@gmail.com
Office:
55 (11) 2381-4409
55 (11) 3568-2452
Mobile:
55 (11) 94014-7499
+1 (786) 853-8163
Do you seek a representative to buy your property in the USA with legal expertise and specialized in real estate? Need to buy or sell a residential or commercial property? Get to know our services!
Property Location