Property for sale Miami Beach Florida FL
Do you want to feel a deep connection with Miami Beach while walking through an elegant living room with high, wood-beamed ceilings, glancing at the fireplace as you pass by the formal dining room on the way to the Chefs kitchen to get a cup of tea as you step out on a sun-drenched patio to set your eyes on a movie set worthy courtyard, custom tiled pool, endearing fountain and covered loggia? If so, come visit this home. You wont find anything to be one and the same here. After stepping into the bright master suite, the path will lead you into the master bathroom that you can easily mistake for a five-star spa wonderland. With a sense of tranquility and content, your focus will be on fully enjoying every single day in this flawless space knowing that YOU deserve it all.
Catena & Castro Real Estate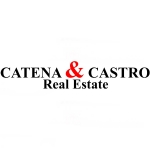 mariomartins@catenaecastro.com.br, catenaecastro@gmail.com
Office:
55 (11) 2381-4409
55 (11) 3568-2452
Mobile:
55 (11) 94014-7499
+1 (786) 853-8163
Do you seek a representative to buy your property in the USA with legal expertise and specialized in real estate? Need to buy or sell a residential or commercial property? Get to know our services!
Property Location