MOSAIC Condo for sale Faena Miami Beach Flórida FL
Mosaic is a prestigious luxury condo complex that is currently under development in South Beach. Located at the intersection of Collins Avenue and 38th Street, this impressive condo complex lies just north of the Roney Palace and is just south of The Fontainebleau. Mosaic on Miami Beach is the epitome of luxury, offering breathtaking views of the Atlantic, Intracoastal Waterway, and Miami's skyline. The site plan design concept, consisting of 84 condominium residences with private elevators, and four oceanfront townhouse residences, has been unanimously approved by the City of Miami Beach's Historic Preservation.
Mosaic's condominium residences are designed with panoramic views of the ocean, Intracoastal Waterway, and Miami skyline in mind. The interiors feature meticulous architectural detailing and appointments that exude both beauty and comfort, with functional flow-through floorplan designs. Each unit is a flow-through and includes a private elevator entrance. The five-star condo is located on a prime beachfront property that comprises 20 stories and 84 units. WCI, the developer, is a well-known company with over 58 years of construction experience and is listed on the New York Stock Exchange. WCI was crowned America's Best Builder for 2004 by the National Association of Home Builders.
Stroll through the Sculpture Gardens and appreciate the custom works of art designed exclusively for Mosaic. Rejuvenate your mind and body by spending the day at the elegant European-edge oceanfront pool, complete with an entertainment deck, overlooking the white sands of Miami Beach and the Atlantic. The world-class gym overlooks the lush tropical garden and features state-of-the-art "Precision Fitness" equipment, each with its own monitor, promoting tranquility during Pilates and yoga sessions.
The Ocean Room is a public recreation room adorned with custom works of art. This neo-modern South Beach styled room is planned to include a private wine cellar, wine tasting area, cigar locker, and Kasbah theater room designed for relaxation and comfort, with surround sound, custom seating, and upholstered walls. This room is encircled by floor-to-ceiling windows, offering stunning views of the Atlantic Ocean and direct access to the European-edged pool and Jacuzzi.
The Oceanfront 3-bedroom condo at Mosaic is recently renovated, updated, and tastefully decorated with stunning sunset and sunrise views. It is an unmissable residence for anyone looking for an oceanfront property in the Faena District of Miami Beach.
Catena & Castro Real Estate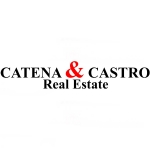 mariomartins@catenaecastro.com.br, catenaecastro@gmail.com
Office:
55 (11) 2381-4409
55 (11) 3568-2452
Mobile:
55 (11) 94014-7499
+1 (786) 853-8163
Do you seek a representative to buy your property in the USA with legal expertise and specialized in real estate? Need to buy or sell a residential or commercial property? Get to know our services!
Property Location