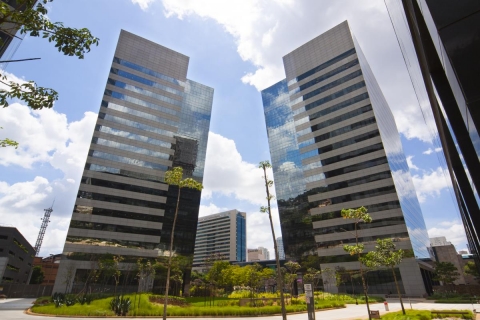 Calling All Property Owners in Florida and the USA: List Your Property with Catena & Castro and Expand Your Business!
At Catena & Castro Real Estate Firm, we provide extensive assistance to clients who are seeking to establish business or residence in Florida, United States. We invite all property owners in Florida and the USA to list their properties with us, as each property supports the linkage with a knowledgeable agent, allowing your business to expand to anyone interested in posting a house on our site.
Our platform showcases all listed properties on an interactive map, making it easy for potential clients to find, choose, and explore the entire geographic area. With our expert team and extensive experience in real estate, we can handle all legal and financial aspects of property management, ensuring that each of our clients receives favorable results.
So, if you're a property owner looking to expand your business, we welcome you to list your properties with Catena & Castro Real Estate Firm and get the most out of your investment. Contact us today to discover how we can help you achieve your real estate goals!
The CCRE Group Law Firm: Comprehensive Legal Services in São Paulo and Florida
The CCRE Group Law Firm is a reputable law firm that provides reliable and comprehensive legal services in many areas of the law. Our offices are located in São Paulo and Florida, enabling us to offer reliable support to local and global clients. We specialize in various areas of legal practice, including real estate, corporate, tax, immigration, and litigation, efficiently addressing legal issues that may arise during the business operation.
Our team comprises seasoned legal professionals who are dedicated to ensuring that your legal needs are met promptly and efficiently. We leverage our extensive experience to provide personalized legal solutions that are tailored to suit the unique needs of each client we serve.
At CCRE Group Law Firm, we believe in delivering seamless legal services which encompasses the clients requirements from the beginning to the end of the legal process. We ensure transparent communication with our clients to maintain a professional and responsive relationship.
We take pride in providing exceptional legal services to our clients, making us a reliable choice for clients seeking legal assistance in São Paulo and Florida. If you require legal services, that help you navigate legal complexities, look no further than CCRE Group Law Firm.
Introducing Property Map Explorer: Effortlessly Showcase All Your Properties on Google Maps with RealEstate
RealEstate offers a cutting-edge Property Map Explorer that accurately locates all your properties and showcases them on Google Maps. This user-friendly feature allows your visitors to explore the entire geographic area effortlessly, enabling them to choose the perfect property for their needs.
With the Property Map Explorer, your potential clients can easily view multiple properties on the same map, providing them with a comprehensive overview of what's on offer. This feature is particularly useful for those who are looking to invest in a specific location or are interested in exploring properties in a particular area.
At RealEstate, we understand the importance of effective property marketing, which is why we constantly strive to enhance our platform's features to deliver optimal results for property owners and real estate agents. Get in touch with us today to learn how we can help you showcase your properties effectively and expand your real estate business.